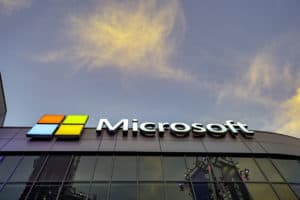 Microsoft and Refinitiv have entered into a major partnership in a bid to improve connectivity and market data insights across the financial services sector.
Through the partnership, Refinitiv will create new products and go-to-market services aimed at the industry through Microsoft Azure and expand its connections with Microsoft 365 and Teams.
"Microsoft's scale and its integrated product suite provides important opportunities for customers to connect and collaborate," said Refinitiv chief executive, David Craig. "We see huge benefits in working with Microsoft and its productivity tools to improve efficiency, collaboration, and communication across the financial community, especially as our customers harness automation and reimagine the future of work in a digital, post-COVID environment."
The latest partnership follows the launch of QA Direct in the Cloud in 2018 by Refinitiv. The quantitative analytics service for the buy-side provides access to market insights from Refinitiv's global market and referential data via Microsoft Azure.
More recently, Refinitiv made an investment in ModuleQ a Microsoft partner that delivers AI-driven news and market updates via Teams. Refinitiv said the partnership proved useful in the recent period of increased virtual communication globally.  
"We're thrilled to be partnering with Refinitiv to drive real innovation and transformation in the financial services sector," said Cindy Rose, Microsoft UK chief executive. "Through the powerful combination of our shared skills, experience, and technology, we can help organisations unlock valuable insights from their data and spark a new level of productivity, collaboration, and communication."