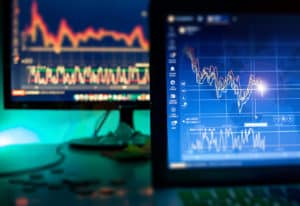 Mawer Investment Management has implemented the multi-asset front-to-back investment management platform from SimCorp.
The SimCorp Dimension system will help streamline the Canadian investment firm's investment workflows including order execution, portfolio management, compliance, and corporate actions, through to settlement via a single platform, SimCorp said.
At the same time, a live view of Mawer's investment book of record (IBOR) and accounting book of record (ABOR) on the platform will aim to increase transparency across its business.
"Having completed a thorough evaluation of the market, we feel their consolidated front-to-back approach is the right choice to support our business objectives," said Mawer Investment Management's chief operating officer, Colin Zvaniga. "SimCorp's integrated, single platform will help drive the operational efficiency and resiliency required for future growth."
Automated investment processes throughout the investment cycle will allow firms to tackle the uphill challenge of making data more insightful, SimCorp added. Mawer will also use SimCorp's Data Warehouse Manager, a standardised data solution.
"As diversification continues to play a significant role in global asset management, consolidating investment operations across multiple asset classes, has now become vital to supporting business growth," said managing director of SimCorp North America James Corigan. "With one unified source of data empowering the entire investment lifecycle, we are confident that Mawer Investment Management will establish the operational efficiency and long-term sustainability, it seeks to achieve its business outcomes."
In August, SimCorp launched its Dimension platform on Microsoft Azure for more flexible consumption as part of its ongoing cloud strategy.
The integration of Azure is part of SimCorp's migration of IT operations and services to the Microsoft Azure cloud environment, which began in 2019. SimCorp said at the time the ongoing migration has allowed it to achieve 100% remote working capability during the COVID-19 pandemic.