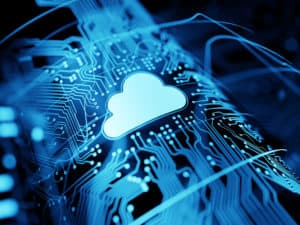 Trading and investment software provider SimCorp has launched its front-to-back investment management system, SimCorp Dimension, on Microsoft Azure as part of its ongoing cloud strategy.
In a statement, the company confirmed that the new integrated service allows for more flexible consumption and aims to address pressures caused by heightened global market conditions, increased competition, and regulation.
The integration of Azure is part of SimCorp's migration of IT operations and services to the Microsoft Azure cloud environment, which began in 2019. SimCorp added that the ongoing migration has allowed it to achieve 100% remote working capability during the COVID-19 pandemic.
"The cost savings, significantly decreased CO2 footprint, and increased flexibility we have witnessed from our internal migration as an organization, were key in the decision to select Microsoft Azure, as the backbone for our external solutions and services," said chief product officer at SimCorp, Georg Hetrodt. "We have seen what the cloud can do for our own business growth, and we want to offer the same benefits to our clients."
SimCorp added the integration with Microsoft Azure will play a key role in the creation of an integrated open ecosystem around its platform and will build on SimCorp's current services offering, as well as APIs and micro services.
"By bringing SimCorp Dimension as a service to Azure, institutional investors in the financial services industry will better serve their customers. SimCorp and Microsoft will utilise Azure AI and machine learning for continuous innovation, unmatched operational efficiency, and scale," added executive vice president cloud + AI at Microsoft, Scott Guthrie.
In June, SimCorp onboarded several buy-side firms globally during the COVID-19 lockdown with its remote delivery model, which deploys cloud technology tools, daily reporting, and tracking to support remote client implementations.