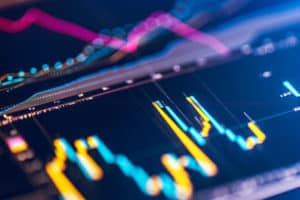 Fixed income e-trading platform, Trumid, has secured $200 million in a recent funding round led by Dragoneer Investment Group, with funds and accounts managed by both BlackRock and T. Rowe Price also participating.
The funding round, which also included private equity firm TPG, will support Trumid as it looks to expand its trading protocols and global footprint.
"Our investors are established experts in both technology and capital markets," said CEO of Trumid, Ronnie Mateo. "They have deep experience working with companies like Trumid to realise the full scope of our vision. We're thrilled to have them on our team… With our scaled network, top-notch technology, and the capital to expand those efforts, we're excited to deliver on the next round of great ideas."
The corporate bond trading platform said recently it has experienced rapid growth so far this year, after trading volumes via its Market Centre platform surged 500% in April compared to the same period last year.
Trumid has established a dominant position in dealer streaming and bilateral dealer-client trading with its Market Centre platform, which receives streamed liquidity for more than 10,000 bonds each day.
The firm also launched its Attributed Trading protocol last year, with 370 buy- and sell-side market participants now transacting bilaterally via the tool.
"The US corporate bond market is in the early stages of embracing technology and automation," said Jon Winkelried, co-CEO of TPG. "This will add real benefit in terms of operational efficiency and liquidity of securities. Trumid is uniquely positioned to fundamentally change how buy-side and sell-side dealers interact and execute trades."
Late last year, Trumid gained a strategic investment from US investment bank Citi via its Spread Products Investment Technologies (SPRINT) program within the Citi Markets FinTech Investments Unit.