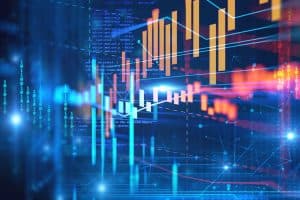 Exchange-traded fund (ETF) volumes in Europe reached record highs at Tradeweb in January, as MiFID II rules continue to have a positive impact on the asset class.
Tradeweb said that its European ETF marketplace saw record total volume traded in January of €28.2 billion, up 9% from the trading platform's previous record, set in October last year.
North America and Europe equities were the most traded during the first month of the year, accounting for 37% of the total activity in European-listed ETFs on Tradeweb.
Adriano Pace, head of equities for Europe at Tradeweb, stated that the surge in European ETFs is not surprising given the introduction of transparency requirements for ETFs under MiFID II last year, as well as continued focus on proving best execution.
"A year on from the implementation of MiFID II in Europe, we have witnessed market participants become increasingly comfortable not just with trading ETFs on electronic marketplaces such as Tradeweb, but also with adopting automated workflows to conduct their business," he said.
MiFID II brought ETFs in scope of certain regulatory requirements when it was introduced in January last year. Reporting requirements under MiFID II have seen greater transparency on the liquidity of ETFs, encouraging market participants to engage with ETFs more.
At the same time, Tradeweb said of the European ETF transactions processed in January, 44.9% were traded via its Automated intelligent Execution functionality (AiEX), which allows traders to trade directly from their order management system (OMS) in an automated fashion. ETFs are increasingly being traded electronically rather than voice traded.
In the US, Tradeweb said total consolidated ETF notional value traded in January this year stood at $3.4 billion, with equities accounting for 48.2% and fixed income accounting for 45.4% of the total volumes.
Fixed income ETF volumes at Tradeweb in the US surged significantly from 29.3% in December to January, which the firm said was driven by expectations of the Federal Reserve's plan to raise rates at a slower pace.