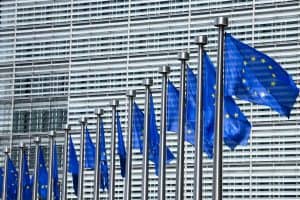 Periodic auctions operating in the new trading environment under MiFID II will not be significantly constrained or banned outright by authorities in Europe after months of scrutiny.
The European Securities and Markets Authority (ESMA) confirmed in its final report on periodic auctions that it will provide guidance to clarify its stance on certain issues with how the venues operate, but will not take any further action.
"ESMA has taken a considered approach to a new and complex area of Europe's equity market under MiFID II. While more-detailed guidance is forthcoming, likely in the form of a Q&A, it appears ESMA has few major concerns about the functionalities of periodic auctions and the venues are here to stay," said Tim Cave, analyst at TABB Group, in a report.
The European regulator confirmed that it will provide further guidance to market participants on pre-trade transparency and price determination processes of the auctions, meaning that some operators may have to make small adjustments to how their venues operate.
However, the news will likely be welcomed by the majority of the industry which has highlighted clear support for the periodic auction mechanism throughout ESMA's investigation. Many respondents, particularly on the buy-side, were outspoken about the proven benefits that periodic auctions can provide, including an ability to show natural liquidity, reducing costs and helping firms achieve MiFID II best execution.
The most controversial concern with periodic auctions has been the alleged self-matching activity and use of auctions to avoid MiFID II's dark trading rules, despite counter claims from providers that the amount of self-matching that does occur on the auctions is minimal.
The final report has now clarified that ESMA believes "there is currently no evidence that these functionalities are being used to formalise negotiated transactions", adding that the auctions are not being used to evade MiFID I's double volume caps (DVCs), as feared.
"ESMA stopped short of an outright ban or hard limits over the venues. But its forthcoming guidance will force some operators to make subtle changes to their models. Overall, most operators of the auctions will have breathed a sigh of relief this week," TABB Group's Cave concluded.