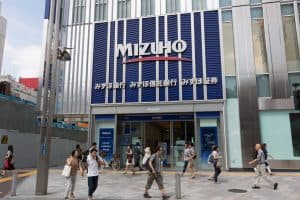 Japanese bank Mizuho International has appointed a former Citi executive as its head of investment banking for Europe, the Middle East and Africa (EMEA), in a newly create role.
Slava Slavinsky will take on the senior position at Mizuho as of 12 August, acting in the capacity of a senior director and reporting to both Suneel Bakhshi, president of CEO of Mizuho International and Yasuto Hamanishi, head of global investment banking for the institution.
Mizuho said that in the role, Slavinsky will work closely with colleagues and senior management at Mizuho International and Mizuho Bank to lead its C-suite engagement across the EMEA region.
Slavinsky has previously spent nine years at Citi, most recently as head of corporate and investment banking in Russia before leaving in 2013 to become chief financial officer at oil company Rosneft. He has also previously worked at Deutsche Bank, Salomon Brothers and Societe Generale.
"Slava's combination of international corporate expertise and investment banking experience, in addition to his franchise-building skills acquired over many years, perfectly positions him to contribute to Mizuho's continued growth and successful development of our international activities," Bakhshi commented on the appointment.
Throughout his career, Slavinsky's total deal volume stands at almost $200 billion with projects including corporate development, integration initiatives, change management, mergers and acquisitions, and equity and bond issuances.
"I trust that [Slavinsky's] solid track record in the banking business and the close relationships he has built over the years with major EMEA clients would work to further enhance our clients' trust in Mizuho. We are confident that he will contribute to the expansion of our banking business not only in EMEA but on a global basis," Hamanishi concluded.