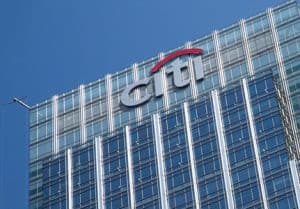 US investment bank Citi has appointed the head of trading for the Americas at JP Morgan Asset Management as its head of execution services in Asia Pacific, according to a company statement.
Citi said that Curt Engler will relocate to Hong Kong to oversee the institution's regional cash equities execution business, spanning 12 markets across the Asia Pacific region, including the high touch, program and electronic trading desks.
Engler has more than 20 years' experience working in financial markets, most recently as head of equity trading for Americas in New York at JP Morgan Asset Management, after first joining the buy-side house in 2010.
In the role at JP Morgan, he was responsible for the firm's trading desk and oversaw operations of more than $250 billion in assets under management. He also implemented new technologies across the trading desks to support increased automation and the use of analytics to improve execution performance.
Prior to JP Morgan Asset Management, Engler was a trader and an analyst at BlackRock in the quantitative equity group. Engler will be tasked with ensuring the bank's franchise continues to embrace the latest technology to meet the changing needs of its clients.
"Curt's market knowledge of operating in the world's largest equity market and the market infrastructure changes he has worked through will be invaluable for Citi and our clients as Asian markets continue to evolve rapidly," Richard Heyes, head of equities for Asia Pacific at Citi, commented on the appointment.