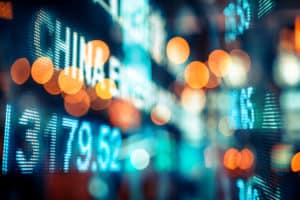 Canada's derivatives exchange, Montreal Exchange (MX), has extended its trading hours to Asia Pacific time in the latest phase of its ongoing globalisation plans.
MX said the expansion would allow local investors in the Asia Pacific region to manage their exposure to the Canadian markets for almost 24 hours a day and manage cross-market strategies in their local time.
The news comes as part of the exchange's ongoing extended trading hours initiative originally announced in 2018 when it extended its hours to incorporate London time.
MX added that the new hours would support its continued globalisation plans and address global market demand for Canadian derivatives.
"In keeping with the trend of global capital flows, pension funds in Asia have significantly increased their international exposure and we are encouraged by the strong engagement we have seen from investors and participants in the region to date," said Luc Fortin, president and chief executive officer at MX and global head of trading at TMX Group.
"Canada offers a compelling value proposition for investors and around the world: access to highly-liquid, world-class markets and a leading global economy. As we move forward, extended trading hours better aligns MX with our global peers, increases international visibility and connects us to more clients."
Exchanges globally have continued on their trajectory to a 24-hour trading day in the last year, felt most keenly in the derivatives markets as risk management has become essential during periods of volatility.
Today's announcement follows US derivatives exchange Cboe Global Markets announcing in April that it would be extending its trading session on its options exchange to almost 24 hours a day on certain index options in a bid to help participants cope with volatile market conditions.

Cboe's extended hours complimented its recent acquisition of trading venue operator Chi-X Asia Pacific from JC Flowers as a means of entering the Australia and Japan markets as part of its ongoing Asia Pacific expansion plans.