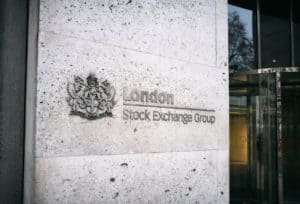 LCH has expanded the Asia presence of its FX clearing service ForexClear with the addition of its first Taiwan based client, CTBC Bank, with UBS acting as a clearing broker.
The clearinghouse claimed that the ForexClear service offers members and clients enhanced risk management and margin, capital and operational efficiencies.
It added that these efficiencies were especially key now following the recently implemented phase 5 of the uncleared margin rules (UMR), which impacts firms with a notional derivatives value that exceeds €50 billion, and the upcoming implementation of phase 6 next year.
"Taiwan is an important financial hub for the derivatives market and we are delighted to welcome CTBC Bank to the ForexClear service," said Rohit Verma, head of Asia Pacific at LCH.
"With new uncleared margin rules phases coming in, firms are looking to optimise their derivatives portfolios through clearing at LCH. Phase 5 of the uncleared margin rules was implemented in September and firms are already preparing for phase 6, coming into effect September 2022."
Several initiatives were launched in the weeks leading up to the recent regulation changes including collateral optimisation vendor TriOptima connecting with BNY Mellon, JP Morgan, Clearstream and Euroclear through SWIFT.
The Singapore Exchange (SGX) also partnered with derivatives margin analytics provider Cassini Systems in preparation for the deadline.
"This go live is a significant milestone for both the Taiwan market and UBS's global clearing franchise. We pride ourselves on being a trusted partner for our clients and we look forward to continuing to support CTBC Bank and the wider market in accessing clearing," said Victor Gusak, head of Asia Pacific execution and clearing at UBS AG.