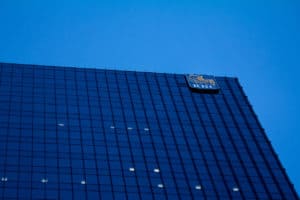 RBC has agreed to pay $800,000 to resolve charges relating to an SEC order which found that it failed to give priority to institutional and retail investors trading in municipal bonds.
According to the US regulator's order, RBC improperly allocated bonds intended for institutional investors to "flippers" – parties who purchase and then re-sell bonds to other broker dealers for a profit – over a four-year period.
It also found that RBC improperly sourced bonds for its own inventory by placing orders with said flipper parties allowing it to avoid the lower priority than the one it would have been assigned if it had gone directly to underwriters.
Without admitting or denying the findings, RBC consented to the order which found it violated the order disclosure, fair dealing, and supervisory provisions of Municipal Securities Rulemaking Board (MSRB) Rules and the related Exchange Act provision.
As part of its order, RBC will pay a $150,000 penalty, a disgorgement of $552,440, and prejudgment interest of $160,886.
"We will continue to pursue those who undermine priority rules and crowd out legitimate retail or institutional customers from getting access to newly issued municipal bonds," said LeeAnn G. Gaunt, chief of the division of enforcement's public finance abuse unit.
The regulator also confirmed that it had settled charged against RBC's former head of municipal sales, trading and syndication, Kenneth G. Friedrich, and head of its municipal syndicate desk, Jaime L. Durando.
The order follows several major penalties dished out by the European Commission for manipulation of the bond markets in Europe, with the regulator handing out €399 million in fines for two separate bond trading cartels within a month of each other.