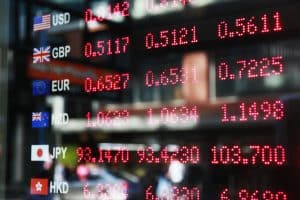 Fixed income, currencies and commodities (FICC) analytics provider Mosaic Smart Data has teamed up with CLS and MUFG to launch a free data service aimed at helping traders navigate the current market volatility.
Known as FXLIQUIDITY, the weekly analysis on key currency pairs will be made available to registered market participants free of charge. It includes market data from FX settlement provider CLS and data from the FX order book at broker-dealer MUFG, powered by Mosaic Smart Data's software analytics.
"In turbulent market conditions such as these, real-time market analytics are more valuable than ever for guiding timely decisions by market participants," said Professor Rama Cont, chair of mathematical finance at the University of Oxford, and chief scientific advisor to Mosaic Smart Data.
The collaboration was established in just a matter of weeks after MUFG noted the need for market participants to gain additional visibility and transparency into FX liquidity and the volatility prompted by the coronavirus pandemic.
"The economic consequences of the COVID-19 pandemic are truly staggering, and unlike anything experienced before. Clearly, the way in which economies across the world are rapidly adjusting creates many new variables which can be fast-moving and difficult to navigate," said John Winter, CEO of MUFG Securities EMEA.
In its most recent FXLIQUIDITY report, Mosaic Smart Data said liquidity in FX markets is returning to pre-COVID-19 levels for some G10 currencies, although emerging markets still have room for improvement. It also revealed that spreads have narrowed from the peaks in several major currencies, but remain elevated for others such as EUR and GBP.
"Following the outbreak of COVID-19, a number of institutions expressed a need for greater understanding of market behaviour as well as their own trading activity," added Masami Johnstone, head of information services at CLS. "With its advanced analytics and software architecture built specifically to manage the high volumes of FX data, Mosaic Smart Data was a great fit for this analysis."