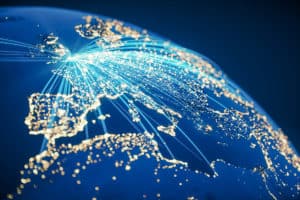 Investment data and technology provider FactSet has appointed a former executive from index provider MSCI Australia to head up its business arm in Australia and New Zealand.  
Natalia Stansall joins FactSet as regional director for Australia and New Zealand from MSCI Australia where she previously led its analytics business for over 15 years.   
At FactSet, Stansall will be responsible for growth strategy in the region across the whole business including its research, analytics, content, and technology solutions.  
Previously in her career, Stansall also worked at Bloomberg for nearly five years as head of sales for trade and portfolio order management systems.   
 "The company has a fantastic culture and reputation, and I have experienced first-hand how strong the team is," commented Stansall. "I look forward to working with them to help our clients design the workflows and workplaces they need for future success."  
Stansall takes over from David Simpson, who is retiring after serving for more than 20 years at FactSet. The firm said that Simpson has supported the development of its footprint in Australia and New Zealand since its establishment in 1998.  
Stansall's appointment follows recent news last month that FactSet will acquire AI-powered environmental, social, and governance (ESG) data specialist, Truevalue Labs. FactSet said the deal, which is expected to close later this year, will expand investors' access to meaningful ESG signals.  
Truvalue Labs first connected to the Open: FactSet Marketplace in 2018 and its data is fully integrated with the firm's various products including the FactSet workstation.