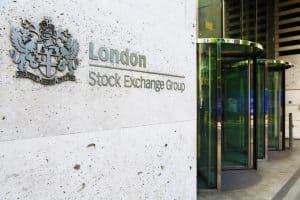 US broker-dealer Marco Polo Securities will introduce the London Stock Exchange Group's MTS BondsPro trading platform to its clients in frontier and emerging markets as part of a new agreement.
Under the agreement, the London Stock Exchange Group's US corporate bond electronic trading platform, MTS BondsPro, will be available to Marco Polo Securities' list of institutional clients in almost 20 countries across Africa, Asia and the Middle East.
Investors eligible in these markets will be able to trade with the institutional counterparties on the MTS BondsPro network, consisting of more than 400 broker-dealers and buy-side clients, via an anonymous all-to-all order book. MTS said in a statement that the referral agreement was designed to extend access to MTS US corporate bond liquidity to non-US investors.
"This is an important step to support diversity of interest in the US corporate bond market, a sign of growing global electronic volumes and a reflection of the increasing appeal of the all-to-all trading model for fixed income securities," David Parker, head of MTS Markets International, added.  
MTS BondsPro, which is a registered alternative trading system (ATS) in the US with trading authorisation in the US, UK, Switzerland, Bulgaria and Malta, provides 22-hour day trading in various time zones and live prices in more than 20,000 corporate bonds.
"The MTS BondsPro platform allows more than 50 securities firms on our platform to secure direct access to the liquidity of US debt markets," Vinode Ramgopal, chairman of Marco Polo Securities, commented.
"We share with MTS and London Stock Exchange Group a vision to accelerate the growth of local capital markets and this agreement is another step in our mission to lower barriers to cross-border trading and add to a deeper global liquidity pool."