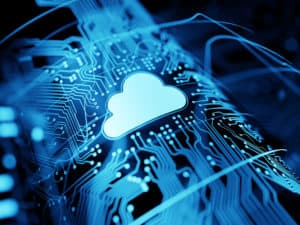 Nasdaq has extended its partnership with digital infrastructure provider Equinix to support the ongoing building out of its infrastructure on the cloud.
Through the new multi-year partnership, the pair will scale Equinix's NY11 data centre in New Jersey to support the exchange's migration.
It builds on an existing partnership between the two parties, with Nasdaq using Platform Equinix for the last 13 years to support its customer and vendor ecosystem.
Nasdaq can now use the platform to exchange data with its ecosystem partners and accelerate its cloud migration by addressing current and future infrastructure requirements.
"Our partnership with Equinix is a critical step in Nasdaq's cloud journey. This agreement will allow us to deliver ultra-low latency edge compute capabilities directly from our primary data center in Carteret, New Jersey," said Tal Cohen, executive vice president, head of North American markets at Nasdaq.
"Our goal with this hybrid infrastructure is to provide new services and products for our clients with added flexibility and low latency, including virtual connectivity services, market analytics, risk tools and machine learning."
The development follows a similar partnership with Amazon Web Services by Nasdaq earlier this month, also in a bid to support its cloud migration.
Through the partnership with AWS the exchange is planning to migrate its North American markets onto the cloud using a co-designed computing solution.
It was the second major cloud deal signed by an exchange after CME Group also struck a deal with Google for a 10-year partnership to support its move onto the cloud.