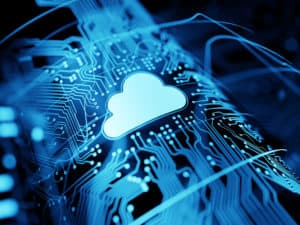 Nasdaq has partnered with Amazon Web Services (AWS) to migrate its North American markets onto the cloud using a co-designed solution.
Nasdaq's US options market, Nasdaq MRX, will be the first market to be transferred onto AWS using AWS Outposts, a co-designed edge computing solution which was created specifically to develop infrastructure.
Nasdaq confirmed that it planned to incorporate AWS Outpost directly into its core network to offer ultra-low-latency edge compute capabilities via its New Jersey primary data centre, making it the first-ever private AWS Local Zone for the capital markets.
Additional North American markets will be transferred to AWS over time, Nasdaq said, and the multi-year partnership is expected to generate infrastructure that can then be used by other participants and market operators looking to make the same transition.
"This landmark partnership with AWS seeks to power a truly cloud-based market infrastructure that is more resilient, scalable, and accessible for all market participants," said Adena Friedman, president and chief executive at Nasdaq.
"For over a decade, Nasdaq has used the elasticity and high security of AWS to deliver client-driven solutions. Our innovative, new collaboration with AWS creates a bridge to the future for our markets and represents the next major step forward in Nasdaq's cloud journey."
Nasdaq will also develop "viable cloud choices that include public-cloud and hybrid models" in partnership with AWS for clients of the markets operator that rely on it for infrastructure across trading, clearing, settlement, and surveillance including exchanges, the sell-side, clearing houses, central securities depositories, and regulators.
The partnership is the second major cloud-based deal to be signed in the last few weeks after CME Group also signed a 10-year agreement with Google which saw the cloud provider invest $1 billion into the exchange operator.
Outside of the market operator space, several other market participants including BMO Financial Group, Morgan Stanley and Deutsche Bank have all signed cloud deals in the last year.
Most recent was Goldman Sachs which announced earlier this week that it had signed a deal with Amazon Web Services. Seen first on CNBC, the investment bank has partnered with AWS to launch GS Financial Cloud for Data which gives hedge funds and asset managers access to its market data and software tools.