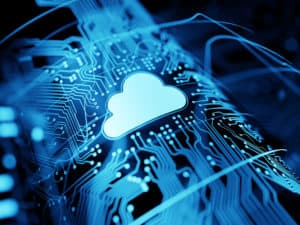 BMO Financial Group has confirmed a new partnership with Amazon Web Services (AWS) to drive its cloud transformation across its platforms.
AWS will build digital financial services applications based in the cloud as part of the deal which will see  AWS act as its strategic cloud provider and manage operational workloads for investment banking, wealth management and other banking divisions at BMO.
BMO is also migrating its online and mobile banking applications to AWS to develop an operating model that will enable cloud adoption including creating a consolidated data lake and adopting a serverless architecture.
"We continue to make bold moves at BMO to accelerate our digital transformation. AWS's proven experience in the financial services industry is helping us advance our long-term strategy and deliver on our mission to innovate relentlessly on behalf of our customers," said Steve Tennyson, chief technology and operations officer at BMO Financial Group. 
"AWS gives us the reliable global infrastructure we need to rapidly scale our business, as well as the comprehensive set of cloud capabilities to move faster and expand the use of analytics, machine learning, and high-performance computing across our entire operation." 
Several major sell-side participants have elected cloud technology providers in the last few months to support their ongoing migration to the cloud.
European investment bank Deutsche Bank entered into a strategic partnership with Google in December last year to employ the services of Google Cloud in a bid to speed up its cloud migration. Morgan Stanley announced a similar strategic cloud partnership with Microsoft earlier this month to drive its innovation and that of the wider financial services industry.