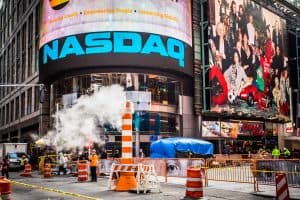 US exchange operator Nasdaq has teamed up with CQG to implement its front-end trading platform for fixed income, specifically US Treasuries.
Nasdaq's fixed income business will use the web-based CQG Desktop platform as its official front-end for trading in the exchange's US Treasury Benchmark products under the agreement.
"Our partners at Nasdaq were looking for a next generation front-end trading platform for their fixed income customers," said Alli Brennan, chief of staff at CQG. "CQG Desktop provides easy-to-use trading tools, with added features including CQG's best-in-class charting and data visualisation."
Nasdaq inked a similar deal with CQG in March this year to use its Desktop trading platform for its futures exchange, providing direct trading access of Nasdaq Futures listed products to its clients and lower execution rates.
"Nasdaq is committed to building the futures market of tomorrow. That's why we've partnered with CQG to create a solution for clients that offers best-in-class technology at a lower cost," Rick Beaman, head of Nasdaq Futures, said at the time. "This partnership is a great example of how we're reimagining the evolution of NFX and the opportunities for clients."
CQG's front-end trading technology was also chosen by Eris Exchange  to power its new cryptocurrency derivatives marketplace ErisX, which is being led by Citi's former global head of quantitative execution.
ErisX has been established to provide a regulated, transparent and stable venue to the digital asset market with the reliability and infrastructure of a traditional centralised exchange, the company said earlier this month.
The crypto venture has been backed by major financial institutions including Virtu Financial, DRW, Cboe Global Markets and NEX Group.