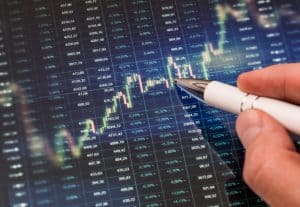 Europe saw a record amount of block trading activity last week as restrictions on dark pool trading under MiFID II continue to drive large-in-scale (LIS) trading.
Statistics from Fidessa show that for the week ending 12 October a new record was set for value traded in blocks on all venues in Europe of €8.1 billion, beating the previous record set in May of €7.3 billion.
A record number of 7,063 block trades were also executed across all venues last week, with Liquidnet seeing the highest amount of block trades, closely followed by the ITG POSIT and Turquoise Plato platforms.
Liquidnet currently holds the highest block venue market share of 30.4%, again followed by ITG POST which has 26.8% market share and then Cboe LIS with 19.5%, the statistics also showed.
Following the introduction of MiFID II's double volume caps (DVCs), which limits transactions that can be executed under waivers at 4% at a trading venue level and 8% for all EU trading venues, the number of orders executed above the LIS threshold has grown significantly.
LIS trading under MiFID II also benefits from waivers enabling participants to negotiate trades without pre-trade transparency. Ahead of the implementation of MiFID II, major European exchange operators such as Cboe Global Markets, the London Stock Exchange Group and Euronext, launched block trading platforms to meet the demand for LIS services.

Commenting on the new record, Rob Boardman, European CEO of ITG, said: "Last week's global equity sell-off simply represents the latest in a long line of major geopolitical events to drive block trading volumes. The truth is that the electronic block market in equities has been growing for a while. This record simply represents a peak on a growing trend.
"From trade tariff disputes to rising interest rates, the drivers of these high volumes are wide ranging. With no shortage of opportunities in electronic block pools, it is key that asset managers continue to trade quickly, in size, without price impact."
Periodic auctions have also emerged out of the regulation as a popular venue for traders looking to avoid the DVCs, with volumes surging across auction systems in Europe following the introduction of MiFID II.
Despite the share of trading on periodic auctions being relatively low, the European financial regulator is expected to announce plans to tighten rules amid concerns the venue is being used to circumvent certain requirements.
In particular, broker-preferencing and pre-matched activity have been of concern to market participants, including the buy-side, as it is difficult to distinguish between addressable and non-addressable liquidity on periodic auction venues.