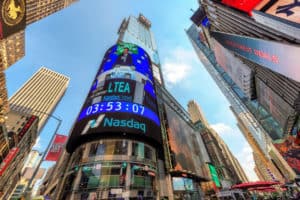 US exchange group Nasdaq has launched a new service to help clients track the environmental, social and governance (ESG) impact of portfolios and securities based on various factors.
Known as the Nasdaq ESG Footprint, the tool tracks a range of sustainability criteria, including carbon footprint, board diversity and companies flagged for human rights issues. Nasdaq said Nordea is the first bank to implement the service for clients.
"We believe the sustainability footprint overview will help our customers to better understand what sustainability means in relation to investments, so that the importance of making sustainable choices becomes more evident," Anders Langworth, head of sustainable finance at Nordea, commented. "The collaboration with Nasdaq is an important milestone in the continuous work on being more transparent and better in explaining the connection between sustainability and investments."
ESG Footprint provides clients with impact reports that Nasdaq said offer insights into the sustainability performance of specific baskets of securities. To provide further insights to investors and investment advisors, Nasdaq's head of European data, James McKeone, said the exchange will look to add more partners in the future.
"As a major European bank and also a global leader within sustainable finance, Nordea is a perfect partner to bring Nasdaq ESG Footprint to a broad range of private investors and professional advisors that look for a way to add sustainability to their investment decisions and advice," McKeone added.