Nasdaq has confirmed the launch of a new exchange for US cor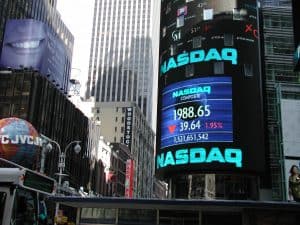 porate bonds, building on its equivalent Nasdaq Nordics trading venues.
The US corporate bond exchange will run on the Nasdaq Stock Market license and be powered by the Nasdaq Financial Framework, its market infrastructure technology platform.
Surveillance on the exchange will be conducted by the Nasdaq Regulatory team, including use of its global market surveillance system, SMARTS.
"Fixed income investors have undergone a number of market structure and technological changes since the 2008 financial crisis, while at the same time companies have increased their issuance to take advantage of a low interest rate environment," said Ted Bragg, head of US fixed income at Nasdaq.
"Nasdaq-listed companies today have underwritten more than 3,000 corporate bonds, and there exists an opportunity for public companies to list their equity and debt in a more cost effective way, using Nasdaq trading technology and surveillance, which is substantial."
The new exchange received approval from the Securities and Exchange Commission on 13 November.
Nasdaq Nordics has experienced over 80% growth of its corporate bonds listings over the past five years, with over 1,000 bonds currently listed across its six exchanges.