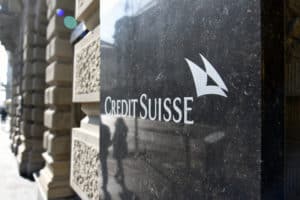 Credit Suisse has hired Marcus Friberg as its latest credit trader, based in London, The TRADE can reveal. Friberg joins from ING, where he spent almost five years as a corporate bond trader.  
Previously in his career, he spent just under three years working with Citi in emerging markets debt origination. 
His appointment is the latest in a string of fixed income hires, as the industry adjusts to the new normal of inflation, rising interest rates and – as a consequence – significantly increased volatility combined with scarce liquidity and a challenging equities market, making it one of the most interesting years for credit trading in the past few decades.  

It's a piece of positive news for Credit Suisse, which has struggled in recent years, and last month announced plans to cut employee headcount by 2,700, as part of its bid to slash costs by 15% by 2025. "We are radically restructuring the Investment Bank to help create a new bank that is simpler, more stable and with a more focused business model built around client needs," said CEO Ulrich Korner, who was brought in earlier this year to help turn the bank's dwindling fortunes around. 

The fixed income team at Credit Suisse has already seen some shake-ups in recent months, including a plethora of departures to Deutsche Bank, with the likes of former co-head of credit trading Jonathan Moore, former head of credit structuring Paul Bajer, and former co-head of investment grade trading Brian Connors all leaving Credit Suisse for its German rival. 

European banks reported a broadly strong performance in Fixed income, currencies and commodities (FICC) in third quarter results recently, following a trend set by their US counterparts. Deutsche Bank, which has a strong fixed income focus, reported its best third-quarter results since 2006, with FICC revenues up 38%. 

However, Credit Suisse was yet again the outlier, reporting a substantial third quarter net loss of CFH4 billion – with fixed income revenues down 32% year-on-year and CEO Korner admitting a "comparatively weak sales and trading performance".