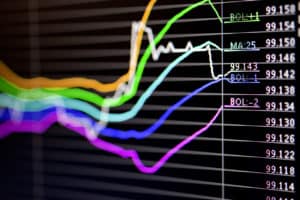 London-based FX data analytics platform Tradefeedr today released its Algo Forecasting Suite, a collection of pre- and post-trade tools for clients to analyse and select the most appropriate FX execution algos. 
The new service was developed, refined and back-tested against Tradefeedr's database to achieve accuracy, resulting in a mean global forecast for the dataset in 2022 that differed from the actual result by only 0.06bps. 
The new service supports client decision-making in terms of whether to use an FX algo, expected algo behaviour, and the most suitable algo given market conditions, risk appetite, time, or audit constraints. In addition, it provides post-trade statistics compared to Tradefeedr forecasts, and the opportunity cost of not using alternative execution algos. 

Read More – FX trading shifts towards listed markets as regulatory impact hits
FX Algo Forecasting is currently available via API and Excel, allowing users to create their own pre- and post-trade automation. Over the coming weeks it will also be added to the Tradefeedr dashboard of services.  
"The Algo Forecasting Suite allows clients to access accurate and independent data to better inform their algo execution strategies, and to analyse performance after the trade," said Tim Cartledge, chief data officer at Tradefeedr.  
"At the heart of the new service, we have developed the Tradefeedr Cost of Liquidity score, where we have pioneered a method of collapsing volatility, liquidity provider pricing, currency pair and time of day down to a single number. This allows us to analyse algo performance across significantly different markets and conditions to ensure that comparisons are made on a like for like basis."