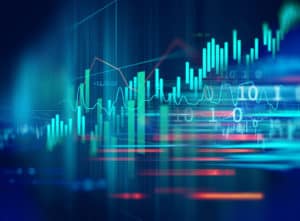 Nomura and Wolfe Research have entered into an agreement to strengthen their Strategic Alliance through a long-term extension to at least 2030.
Launched in July 2020, the Strategic Alliance provides clients with a combination of capabilities across equity research, capital markets, derivatives products and execution.
The Alliance has allowed Nomura, Instinet and Wolfe to jointly deliver a full suite of services and offerings to clients in the North American equities markets, alongside providing content to clients in Japan.
"The exceptional quality of Wolfe Research in the US, combined with the global scale and breadth of Nomura's equity capital markets, products, and trading execution expertise, has proven to be a highly successful win-win for all. We're excited to continue to invest and grow this valuable alliance with Wolfe in the future," said Chris Willcox, executive officer and head of Wholesale Division at Nomura.
The Alliance provides clients with access to Wolfe's US equity research, analysis and distribution capabilities, alongside Nomura's global investment banking and capital markets capabilities, its US equity products franchise and the execution of Instinet.
"By way of this remarkable Alliance with Nomura and Instinet, we've successfully broadened our research distribution footprint, and put to work our depth of relationships with corporates and investors alongside the capital raising expertise, product excellence, and global scale that Nomura brings," said Ed Wolfe, managing member of Wolfe Research.
"What makes our Alliance so successful is that Nomura encourages and supports Wolfe's entrepreneurial spirit and independence, while we respect Nomura's approach and global strength. We have enjoyed finding increasingly unique ways to service our clients together as true partners who listen and respect each other. We continue to be proud of this productive relationship and look forward to continuing to service our clients together."