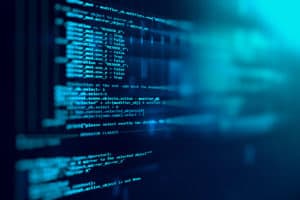 NICE Actimize and Refinitiv have partnered to offer NICE Actimize's SURVEIL-X Holistic Surveillance Suite to the Asia Pacific market.
The surveillance suite will be available both in a cloud and on-premises environment to its customer base throughout the region.
NICE Actimize said Refinitiv's expertise in Asia-Pacific and its relationships with central banks will help boost the presence of its suite to new market sectors.
SURVEIL-X offers risk coverage for buy- and sell-side firms, insurance companies, crypto exchanges, regulators and more, by detecting and investigating market abuse, communications, unsuitable sales practices, conduct risk and compliance risks.
According to Data Bridge Market Research, the surveillance solutions market in Asia-Pacific is expected to grow 11.5% in the next four years.  
"Refinitiv is focused on supporting our Central Bank and financial services customers as they expand their digital journey and adopt innovation throughout their operations," said Alfred Lee, managing director, data & analytics, Asia-Pacific at LSEG.
"Our joint effort is particularly suited to help Asia-Pacific based financial institutions as they work to streamline their journey to automation and increased productivity."
The cloud-based SURVEIL-X suite provides surveillance coverage using AI-powered and traditional rule-based analytics, and visualisation tools.
"With Refinitiv's leading data and insights and unrivalled access to global capital markets, we believe that this partnership will rapidly expand the network for NICE Actimize's financial markets compliance and cloud solutions," added Chris Wooten, executive vice president, NICE.
"We stand at a critical time to ensure transparency in the trading process, when many are working from home, with this partnership opening up great potential to provide enhanced customer support and services."