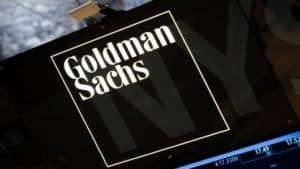 Goldman Sachs has optimised five of eight newly launched currency pairs cleared with LCH through multilateral optimisation services provider, Quantile.
Quantile recently expanded its offering enabling firms to rebalance their initial margin (IM) for eight new G10 currency pairings cleared with LCH's ForexClear.
By being the first vendor to offer this service, it aims to deliver increased capital and margin benefits to participants, including Goldman Sachs, trading in over the counter (OTC) FX derivatives.
"We were pleased to see the speed with which the additional cleared currency pairs were incorporated into Quantile's optimisation runs, following their launch at LCH ForexClear," said Jessica Bateson, executive director at Goldman Sachs.
"We actively seek to participate in solutions that aid greater risk reduction across both sell-side and buy-side communities, and believe that cleared FX optimisation, together with increased industry participation in these runs, will drive new levels of efficiency."
Quantile said the inclusion of these new cleared currency pairs would bolster its suite of optimisation services, which it claimed reduced initial margin postings across asset classes by over $10 billion on average.
"We are seeing a continued growing global demand for OTC FX clearing and have worked with the market to expand LCH's cleared offering to a broad range of FX derivatives," said Ankeet Dedhia, head of product for the Americas at LCH ForexClear.
"Optimisation services are an important part of the post-trade process and complement the benefits of clearing in delivering increased capital, margin and operational efficiencies to market participants globally."
Last year, Quantile added cleared interest rates to its service after completing its first cleared interest rate initial margin optimisation run with LCH.
The optimisation specialist said the recent run saw 14 market participants rebalance their interest rate portfolios, with four of them using the new cleared functionality, to generate margin savings of $4 billion.

"We believe optimisation and clearing are complementary to one another. Clearing houses are one of the most efficient places to hold risk, and our optimisation engine continues to seek out efficiencies which free up scarce capital and reduce the costs of trading for our clients," added Varqa Abyaneh, chief product officer, Quantile.