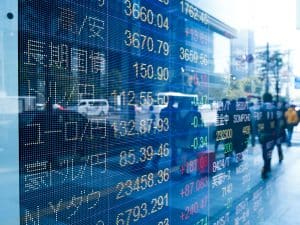 Nikko Asset Management has implemented a risk model service and analytics from FactSet to update and enhance its global fixed income operations.
The move means Nikko Asset Management will be able to improve the speed and quality of data integration across asset types, input sources and geographic locations.
FactSet's fixed income analytics will also allow the asset manager to attain a single global multi-asset covariance matrix and analytics for major markets.
"We are excited to work with FactSet, as they have demonstrated coverage for our diverse range of fixed income investments," said Chin-Jen Chang, head of global data management and solutions at Nikko Asset Management.
"FactSet's client service and its excellent data management capabilities also consistently differentiated them from their competitors, and were major reasons Nikko Asset Management selected FactSet."
Nikko Asset Management will also gain access to FactSet's services for risk management, portfolio analytics and investment research as part of the deal, alongside an ability to align analytics and data used across risk and performance teams.
FactSet added that as a result of merging risk and performance, increasing regulation and more sophisticated investment strategies, it has expanded its multi-asset class services.
"FactSet's goal is to provide clients with powerful and flexible solutions for their risk modelling processes," Alan Bettridge, senior director of sales for APAC at FactSet, commented. "We are delighted that Nikko AM has selected FactSet, validating our premier multi-asset class risk and analytics solutions and recognising us as a leader in the APAC marketplace."