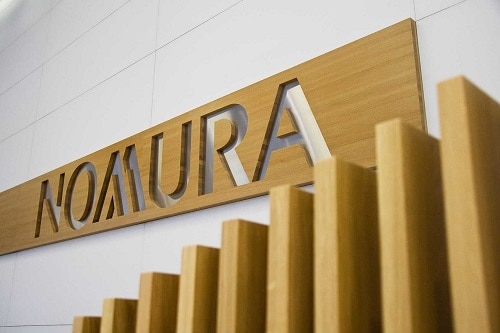 Nomura's investment banking revenues fell significantly in Q4 2015, according to its latest quarterly statement.
The Japanese bank, which owns agency brokerage Instinet, saw investment banking revenue fall 16% in its third quarter (its full year runs to end of March) compared to the previous three months. Year-on-year, revenue was down 1%.
However, the reported 28.8 billion yen revenue figure includes proceeds from the sale of private equity investment unit Mutsui Life. When the effect of this sale and other income sources are removed, investment banking revenue in the quarter was just 20.7 billion yen. Gross revenue was 34.4 billion yen, down from 52.7 billion yen a year ago and 63.1 billion yen in the previous quarter.
The bank said core investment banking revenues have fallen on the back of a decline in industry fee pools for its customers. It said its business globally was also affected by market uncertainty.
Nomura has reduced its investment banking costs, with non-interest expenses in the quarter down 4%, with compensation and benefits down 5% due to cost reduction initiatives and lower bonus provision.