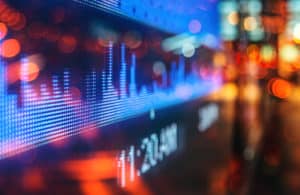 Investment bank Nomura has named a former Barclays and UBS executive with nearly 30 years of experience, Sameer Jain, as chief information officer for its wholesale division. 
In his new role, Jain will work closely with wholesale leadership and Nomura's digital office and group data department to align the digitalisation and data strategy for the wholesale division.
He joins Nomura after 13 years at Barclays, joining the investment bank in 2006 as head of foreign exchange and exotics technology before being appointed head of FICC technology and then later chief information officer. Jain left Barclays in 2019 after most recently serving as Group chief technology officer for two years.
Prior to Barclays, he spent 13 years at investment bank UBS, first joining the firm in 1993 as a team lead for interest rates technology and then working as head of structured rates and credit technology, and head of credit and emerging markets technology.
"Sameer's wealth of experience will be a key asset to Nomura as we continue to deliver best in class products and services to our clients," said Steve Ashley, head of the wholesale division at Nomura, whom Jain will report directly to.
"The banking technology landscape continues to change at a rapid pace, presenting plenty of opportunities for nimble banks to deliver smart client solutions."
His appointment comes as Nomura is facing potentially up to billions in losses within its prime brokerage business alongside fellow investment bank Credit Suisse following a mass sell-off by family office Archegos Capital Management.