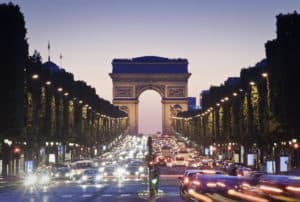 Natixis Investment Managers has appointed a new CEO after confirming its current chief Jean Raby will depart this month to pursue an opportunity outside of the firm after three years in the role. 
Tim Ryan will join Natixis Investment Managers as chief executive officer from 12 April, replacing former Goldman Sachs investment banker Raby who has been CEO of the $1.39 trillion investment manager since 2017.
Ryan previously worked as group chief investment officer for insurance assets and global CEO of asset and wealth management at Italian insurance group Generali. 
Prior to joining Generali, he also spent seven years at AllianceBernstein as chairman and chief executive of Japan and then chairman and chief executive of the Europe, Middle East and Africa region.
Previously in his career, he spent three years as head of quantitative asset management at AXA Investment Managers and four years as chief investment officer for Japan at AXA.
"I would like to warmly thank Jean Raby for his remarkable work over these past four years. Under his leadership, Natixis Investment Managers has asserted its position as a world leader in asset management with assets under management of more than €1.1 trillion," said Nicolas Namias, chief executive officer at Natixis.
"As we prepare to launch our new strategic plan for the period to 2024, I am delighted to welcome Tim Ryan to drive forward our robust momentum across our Asset & Wealth Management businesses, develop our multi-affiliate model to serve our clients and enhance our ESG strategy."  
In January, a ten-year Natixis veteran, Stephane About, jumped ship to head up the Americas business at rival investment bank Societe Generale. About joined Societe Generale as chief executive for the Americas after two years at Natixis as chief executive of the EMEA business.