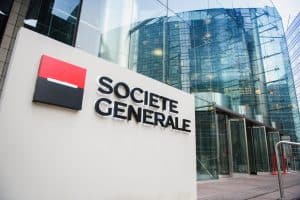 French investment bank Societe Generale has appointed one of Natixis' most senior executives, Stephane About, to head up its Americas business.
About joins Societe Generale as chief executive for the Americas from rival Natixis where he served for two years as chief executive of the EMEA business. Prior to this, he operated for seven years as chief executive for the Americas at Natixis.
He replaces Slawomir Krupa who will assume the role of deputy general manager and head of global banking and investor solutions at the bank.
"Along with the rest of our local executive team, Stephane will look to continue building a sustainable, profitable, and diverse franchise, serving both Americas-based clients as well as supporting our global clients to fully access the opportunities in the region. Stephane and the Americas teams are well positioned to further develop our client relationships and the diversified range of products and services we offer," said Krupa.
About's appointment comes as part of a series of new appointments in the Americas as the bank looks to strengthen its presence in the region. Most recently, Gareth Hughes was appointed as head of its fixed income and currencies division for the Americas.
The pandemic has proved to be a challenging period for Societe Generale. The bank recorded a first quarter net €326 million loss with its equities revenues shrinking by almost 99% to just €9 million in May last year.
The huge losses were linked to a €200 million loss on structured products caused by cancelled dividend payments.
This blow was followed in November by an announcement that the bank would be cutting 640 jobs in an equity derivatives business overhaul. Societe Generale said it would be attempting to reduce costs across its credit and equity structured products business by €450 million by 2023 in a bid to regain lost ground.