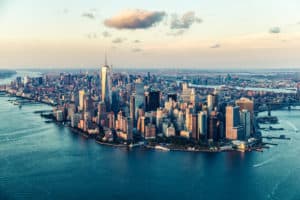 Nomura Securities has appointed Joshua Lukeman as managing director and head of US Delta One Index.
Lukeman joins Nomura from Credit Suisse, where he spent nearly 19 years in various leadership and trading roles within the firm's equity finance business.
Most recently, Lukeman served as head of the equity finance group for the Americas, where he oversaw multiple trading desks including equity synthetics, ETF and systematic marketing making.
Before joining Credit Suisse, Lukeman spent six years at Morgan Stanley as an equity and index option market maker.
At Nomura, Lukeman will expand the firm's D1 Index and ETF products, alongside bringing additional expertise in related financing products to scale Normura's broader US equities offering.
He will be based in New York, reporting to Matthew Ferreira, head of US Delta One and equity finance.
"We are tremendously excited to have Josh lead our D1 index effort and look forward to a significant expansion of our client franchise and product offering under his leadership," said Samir Patel, head of GM sales Americas at Nomura.