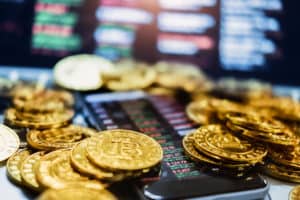 Nomura has become the latest institution to set out plans to launch a digital assets company for institutional clients.
Due to launch later this year, it will offer users access to services and products linked to cryptocurrencies, stable coins, decentralised finance (DeFi), non-fungible tokens (NFTs) and others.
In order to improve time-to-market and speed of innovation it will operate as a wholly segregated entity with its own resources and capital.
"This is a major step forward as we look to scale-up our digital asset related businesses and investments," said Steve Ashley, chair of the new company and head of wholesale division.
"The new company will enable us to build an edge in providing institutional clients with access to a wide range of new products and services and contribute meaningfully towards responsible innovation in the digital asset ecosystem."
The plans follow the launch of Nomura's Digital Company in April as part of a reorganisation of its Future Innovation Company in a bid to build out its presence in the digital asset space. The bank subsequently executed its first digital asset trades on CME Group's platform with crypto market maker Cumberland DRW last week.
Institutional interest in digital assets has continued to ramp up throughout the course of this year as evidenced by the number of firms choosing to invest in the space. Most recent was Goldman Sachs and Dawn Capital yesterday which co-led a $70 million funding round in Elwood Technologies, a digital asset platform for institutional crypto trading, earlier this week.