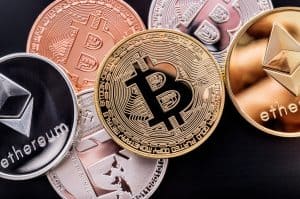 Elwood Technologies, a digital asset platform for institutional crypto trading, has closed a $70 million Series A funding round co-led by Goldman Sachs and B2B investor Dawn Capital.
The funding round saw additional involvement from investors including Barclays, BlockFi Ventures, Chimera Ventures, CommerzVentures, Digital Currency Group, Flow Traders and Galaxy Digital Ventures.
The capital raised from the funding round will be used by Elwood to meet the needs of its increasing number of institutional clients through the expansion of the firm's product offerings and global operations.
The collaboration, which saw participation from crypto-native funds and established financial institutions, demonstrates the ongoing intersection between traditional finance and digital assets, as well as the increased appetite from institutional investors in the cryptocurrency space.
"The rich mix of investors participating in this raise reaffirms the movement of financial institutions working closely with their native digital asset technology providers," said James Stickland, chief executive of Elwood Technologies.
"Together, we aim to provide broader mass market involvement in digital assets and cryptocurrency."
"As institutional demand for cryptocurrency rises, we have been actively broadening our market presence and capabilities to cater for client demand," said Mathew McDermott, global head of digital assets at Goldman Sachs.
"Our investment in Elwood demonstrates our continued commitment to digital assets and we look forward to partnering to expand our capabilities."
Japanese investment bank Nomura has also entered the crypto space, joining the likes of Goldman Sachs and JP Morgan to trade its first cryptocurrency derivative contracts last week.
Nomura executed its first digital asset trades on CME Group's platform with crypto market maker Cumberland DRW.
Earlier this year, Bloomberg AIM and Elwood revealed plans to integrate in order to provide a unified investment process where market participants can capture and manage crypto investments alongside the rest of their portfolio. The integration is expected to be completed and available for mutual clients in the second quarter of this year.