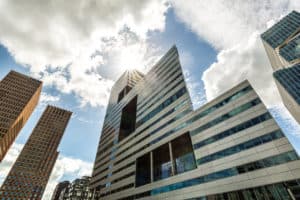 CME Group has appointed Russell Beattie as its new managing director, head of Asia Pacific (APAC) following the departure of Chris Fix, who announced his retirement earlier this year. Following a seven-year tenure at CME Group, Fix retired from the firm after previously leading the financial derivatives exchange's growth strategy for the APAC region.
Beattie joins CME Group from MSCI, where he served as executive director, APAC, index derivative product specialist, based in Hong Kong. Prior to that, he served at Bank of America Merrill Lynch for close to seven years, most recently as director, head of APAC, futures and options and OTC clearing. He brings a wealth of experience in APAC prime services and listed derivative execution and clearing distribution to the firm and will be based in Singapore.
Alison Hollingshead, Man Group's chief of staff for its trading platform and core technology has left the firm after almost two decades to join Jupiter Asset Management. The asset manager has appointed her as its new chief operating officer for its investment management division.
Before joining Jupiter, Hollingshead served at Man Group for 18 years in a variety of senior positions across the firm's trading platform, transformation, equity trading and investment management services. She brings over 20 years' experience across multiple asset classes, fund structures and jurisdictions to the firm.
Elsewhere, Citi has seen Matt Cousens and Daniel Nehren, two of its most senior London-based electronic equities executives, leave the bank. Cousens and Nehren served as head of platform sales and head of equity e-trading, respectively, and are both reportedly due to leave the bank to pursue alternative opportunities.
Cousens and Nehren both joined Citi from rival bank Barclays, where they served as head of execution sales for Europe, Middle East and Africa and managing director, respectively. The pair's departures from Citi are not thought to be related.