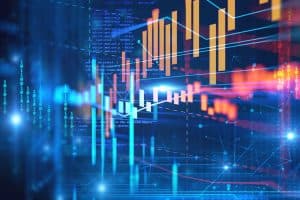 The Buy-side Trading Community has found that 38% of traders have had mental health issues in the last year, more than doubling from 18% in 2021.
This figure comes despite increasingly flexible working locations, which has seen around half of traders operating in a 60-40 work from home and office split.
"It is important to note that in 2022, the buy-side traders experienced a number of pressurising and stressful market conditions due to global market volatility, inflation, geopolitical instability and conflicts which are aptly reflected in the survey results," found the survey.
Post-pandemic, it has been found that 84% of buy-side traders had their employees had their working locations and patterns changed. Looking at the disadvantages of working from home, 35% of respondents noted that they miss the face-to-face interactions they had with their colleagues, an increase from 30% from 2021.
In 2021, 25% of respondents stated that they preferred to work from home, however, this figure has reduced to 12% in 2022, demonstrating increasing appetite to return to the office.
The inability to separate work and life increased as a disadvantage noted by respondents in the 2022 survey, with 30% of traders noting this as the biggest disadvantage of hybrid working models.
Looking at the triggers of negative mental health, more than half of respondents (53%) attributed lack of work/life balance to be the main cause of their problems.
The survey also found that there was an uptick in internal staff awareness campaigns and staff wellbeing procedures year-on-year, which was noted to be an 'excellent improvement'.
"Whilst the topic of mental health issues was amplified during the Covid-19 pandemic, asset management and hedge fund firms still need to ensure this topic is at the top of their agenda and that they continue discussing how they can help employees deal with all issues triggering mental health," concluded the survey.