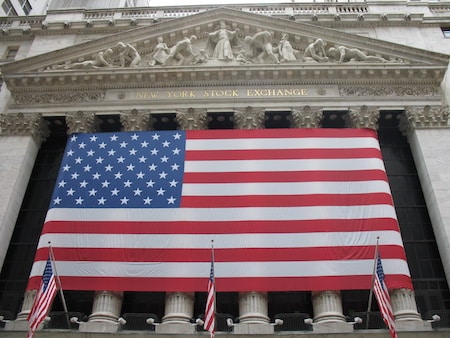 The New York Stock Exchange (NYSE) has won approval to implement its proposed 350-microsecond delay on NYSE MKT.
A regulatory filing revealed the Securities and Exchange Commission (SEC) in the US interpreted the proposed speed bump as being consistent with existing regulation.
The proposal came under fire from rival exchange groups, including the Investors Exchange (IEX), and the SEC decided to delay its decision on the proposal in March this year.
Commenters urged the Commission to seek further explanation of its proposal, but the SEC "believes that the exchange has provided a sufficient description of the operation and purpose of its proposal in its initial filing and its responses to comments."
Following the approval, NYSE MKT will become 'NYSE American' and the exchange will promote midpoint trading by introducing a 350-microsecond delay upon order entry, proprietary data and outbound routing.
The concept of a speed bump has been the cause of controversy in the exchange world following the SEC's decision to approve IEX's status as an exchange in June last year.
Nasdaq, Citadel Securities, NYSE and other trading giants slammed the SEC's decision as being anticompetitive due to IEX's speed bump, which aims to slow down high-frequency traders.
IEX "encroaches on the traditional role of broker-dealers and would use inherent competitive advantages that exchanges have over broker-dealers," Citadel Securities said at the time.
Since then, NYSE has urged the SEC to reject the Chicago Stock Exchange's (CHX) proposal to introduce a speed bump and asked the regulator to clarify rules to exclude exchanges from applying any form of programmed delay.
"By approving IEX… the Commission has signalled that other exchanges should similarly be permitted to add an intentional delay consistent with regulation NMS and the act," NYSE said at the time.