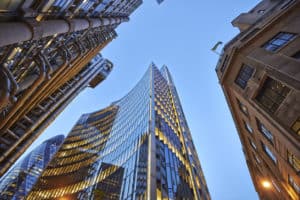 Independent investment bank Olivetree Group has been acquired by London-based trading solutions provider Alvar Financial Services, The TRADE can reveal.
Rumours first emerged regarding a potential acquisition of Olivetree back in February, when The TRADE broke the news of a possible merger with New York-based financial services firm StoneX. According to sources, the firm received a number of other unsolicited offers prior to the deal with Alvar Financial, which closed in March 2022.
Alvar Financial, with offices in Gibraltar and the City, offers a variety of services including prime brokerage solutions for institutional investors, hedge funds and family offices through its Alvar Prime Brokerage division, with execution and settlement services across global equities, derivatives and FX. It also provides a partnership platform to outsource services for emerging portfolio managers, under the name Alvar Solutions. 
In November last year Intertrader, a margin trading broker specialising in spread betting and CFDs, rebranded as Alvar after divesting from sports betting giant Entain Group. Olivetree, which provides event-driven trading strategies for institutional clients, is the latest addition to the stable.
No details of either deal have been disclosed.
However, The TRADE has learned that former CEO Daryn Kutner is no longer involved with the firm. Kutner, former head of equities trading for Europe and the US at Morgan Stanley, founded Olivetree Group in 2009 and has been its CEO since inception. He did not respond to a request for comment.
"I can confirm that Alvar Financial acquired Olivetree in Q1 2022 and Sam Ruiz has been appointed CEO of Olivetree Financial," a spokesperson for Alvar Financial told The TRADE."
Ruiz was previously the executive chairman of Intertrader, prior to which he was CEO of institutional services at TP ICAP. Alongside his position as CEO of Olivetree, he is also a director of Alvar Financial.