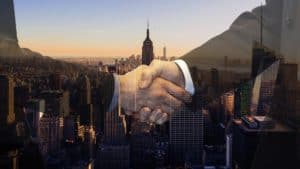 Olivetree Financial is currently at the centre of merger talks, the TRADE can exclusively reveal. 
 
The equities broker has received a number of unsolicited approaches from potential buyers in recent months and talks are still ongoing, according to people with knowledge of the matter. 
One of the interested parties is said to be New York-based financial services firm StoneX. It is unclear whether negotiations will result in a deal, and whether it will be a full buyout, merger or a potential joint venture. 
 
Olivetree recently conducted a strategic review of its operations in the US, resulting in a number of job losses, according to a source, who spoke on condition of anonymity as the matter is private.  
 
The broker is choosing to focus on European markets as this is where it sees more opportunity in the near term. It still employs a number of people in New York, the person added. 
 
An Olivetree spokesperson declined to comment. StoneX also declined to discuss the matter when contacted by The TRADE, beyond noting that the firm does not comment on "employee movement".  

The number of independent brokerages in Europe has been falling in recent years following a wave of consolidation. TP ICAP, the world's largest inter-dealer broker, acquired Louis Capital, an equities and fixed income specialist, in July 2020. In November of the same year, Makor Group announced that it had entered into a strategic alliance with rival Churchill Capital. 
 
A boom in deal-making has also seen firms adding headcount to teams that specialise in mergers and acquisitions. M&A in Europe reached a 14-year high in 2021 and deals involving European targets totalled $1.4 trillion, an increase of 46% over the previous year, according to data from Refinitiv. 
 
The surge in M&A activity worldwide has been fuelled in part by private equity funds and the growth of special purpose acquisition vehicles (SPACs), Refinitiv said. 
 
Olivetree recently added to its event driven team in London with two senior hires from BTIG, as reported by The TRADE. Greg Levett and David Abraham joined the broker in September 2021, while Tim Caulton also re-joined the firm in July. 
 
The firm also made a number of hires in the US around the same time, with the appointment of Richard Orlando and Robert Weibel, also event driven specialists. 
 
Event driven strategies seek to profit from corporate events, including merger and acquisitions, restructurings, and spin offs. 
 
StoneX, formerly known as INTL FCStone, describes itself as an institutional-grade financial services network. The company's London-based subsidiary, StoneX Financial, joined the London Stock Exchange (LSE) and its pan-European multilateral trading facility (MTF), Turquoise, as a member in May of last year, in a move designed to expand its offering in cross-border equities and boost its cross-asset capabilities.