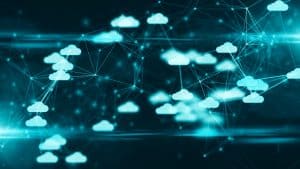 OpenFin, a specialist provider of operating systems technology for the financial markets, has raised $17 million at the close of a Series C funding round.
The funding round was led by Wells Fargo with participation from Barclays and existing investors including Bain Capital Ventures, JP Morgan and Pivot Investment Partners, bringing OpenFins total to-date funding to $40 million.
The vendor, which developed and provides an application-agnostic operating system created specifically for financial markets participants, will use the funds to "make OpenFin OS ubiquitous on financial desktops and to fund further product innovation."
"Apple and Google's mobile operating systems and app stores have enabled more than a million apps that have fundamentally changed how we live," said Mazy Dar, CEO and co-founder of OpenFin. "OpenFin OS and our new app store services enable the next generation of desktop apps that are transforming how we work in financial services."
In October 2017, OpenFin launched the FDC3 initiative, which aims to establish universal connectivity and standards across the financial industry's desktop applications, solving problems related to inter-system connectivity where end-users at banks and hedge funds use a combination of in-house and vendor applications, resulting in impeded productivity and increased operational risk.
The initiative received cross-industry support and was contributed to the Fintech Open Source Foundation (FINOS) in May last year.
"Agility and interoperability are core pillars of our digital strategy because time is a precious resource, especially in a banking environment. OpenFin accelerates our innovation cycle and allows us to create better workflows, enabling our colleagues and clients to make more productive use of their time," said Brett Tejpaul, head of digital and client strategy at Barclays Investment Bank."
Earlier this month, US-based investment management and broker AllianceBernstein partnered with OpenFin to overhaul its existing desktop technology infrastructure to a cloud-based operating model, migrating the investment manager's existing .NET and legacy applications onto the web-based OpenFin OS.