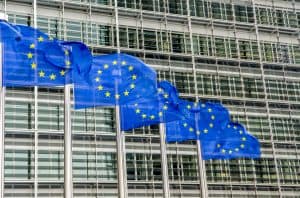 Five major investment banks have been handed fines totaling more than €1 billion by authorities in Europe for taking part in cartels to rig the foreign exchange spot market for 11 currencies.
The European Commission confirmed today that Barclays, Royal Bank of Scotland (RBS), Citigroup, JP Morgan and MUFG will pay a combined €1.07 billion in two settlement decisions following an investigation into senior traders overseeing FX spot trading.
According to the investigation, traders at the banks involved in the scandal exchanged sensitive information to coordinate trading strategies via online chatrooms. The information exchanged online included outstanding client orders, bid-ask spreads, and their open risk positions.
Barclays, RBS, Citigroup and JP Morgan have been fined a total of €811,197,000 after the investigation found traders from the banks, as well as UBS, colluded on FX trading in three separate chatrooms known as 'Three way banana split', 'Two and a half men' and 'Only Marge', between December 2007 and January 2013.
Similarly, Barclays, RBS and MUFG Bank were fined a total of €257,682,000 after traders at the institutions, also including traders at UBS, participated in the unlawful FX scheme via two chatrooms, known as 'Essex Express 'n the Jimmy' and 'Semi Grumpy Old men', between December 2009 and July 2012.
Despite its involvement in both infringements, the European Commission said that UBS was not fined as it revealed the existence of the cartels to relevant authorities once discovered. The fine for UBS would have been €285 million.
Barclays and RBS will pay a total of €210.3 million and €249.2 million respectively for their involvement in both infringements. Citigroup, which has been handed the largest fine by the European Commission, will pay €310.7 million, while JP Morgan and MUFG Bank will pay €228.8 million and €69.7 million respectively.
"Companies and people depend on banks to exchange money to carry out transactions in foreign countries. Foreign exchange spot trading activities are one of the largest markets in the world, worth billions of euros every day," said Margrethe Vestager, who heads up competition policy at the European Commission.
"Today we have fined Barclays, The Royal Bank of Scotland, Citigroup, JPMorgan and MUFG Bank and these cartel decisions send a clear message that the Commission will not tolerate collusive behaviour in any sector of the financial markets. The behaviour of these banks undermined the integrity of the sector at the expense of the European economy and consumers."
The two settlement decisions are the 30th and 31st, to be handed to major investment banks since the European Commission began its settlement procedure for the FX cartels in June 2008. The Commission added that in a settlement, the banks acknowledge their participation in the cartel and their liability for it.