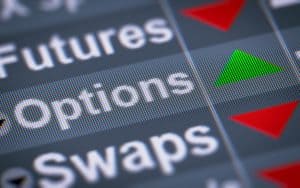 Interest rate derivatives platform provider CurveGlobal has said it will expand its range of Sterling Overnight Index Average (SONIA) interest rate futures at the end of July to meet client demand.
The CurveGlobal one-month SONIA future will have a notional of £1.5 million and a minimum tick value of £6.25, with the maturity cycle to follow the third Wednesday of the month, the platform operator said in a statement.
CurveGlobal added that the future product was developed in response to demand from clients and to compliment its existing three-month SONIA futures and new serial contracts to join the quarterly contract cycle. An inter-commodity spread (ICS) will also be launched to link the pricing of the one-month and three-month futures.
The three-month futures contracts were first launched in February last year as the UK transitions from the LIBOR benchmark to the new index. A global hedge fund executed the first three-month SONIA contract on the platform on 30 April 2018, which was then completed and cleared by Citi.
"The one-month SONIA Future will offer a shorter-term perspective on the SONIA curve and will deliver significant benefits to market participants – including opportunities for effectively managing exposure for interest rate and curve shape moves, Bank of England meetings, FX forwards and repo rates," CurveGlobal said.
Earlier this year, CurveGlobal said that its volumes had surged by 350% following the implementation of MiFID II in Europe. The increase in activity had been building for several months, CurveGlobal said, as market participants sought alternatives to existing futures platforms.
The one-month SONIA futures, ICS for the one-month and three-month SONIA futures, and new serial contracts will be available to trade on CurveGlobal from 29 July this year.