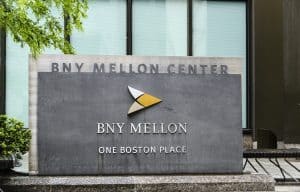 BNY Mellon has appointed a State Street veteran and former astrophysicist to lead its macro strategy product and analytics.
John Arabadjis has joined BNY Mellon in a newly created role as head of markets macro strategy product and analytics to spearhead an overhaul of its macro strategy products, and will also oversee the company's analytics team.
He joins BNY Mellon after spending 13 years with State Street where he played a key role in building the bank's macro research team and rolled out analytic macro tools for clients.
During his time at State Street, Arabadjis collaborated with MIT and Harvard University, leading a team of 20 data scientists focusing on sustainable investing, machine learning and herding behaviour among market participants.
Prior to his career in financial services, Arabadjis was a research associate at MIT where he investigated the nature of dark matter and the structure of galaxy clusters. BNY Mellon added that his skills as a physicist will bring major benefits to its analytics capabilities.
Earlier this month, BNY Mellon hired PwC's former blockchain co-lead to head up its projects in the distributed ledger technology (DLT) space. Subhankar Sinha took up the position, also a newly created role, as head of blockchain within BNY Mellon's digital office.
BNY Mellon has made efforts in recent months to bolster its global technology and digital team to expand its expertise in new technologies such as blockchain, machine learning and artificial intelligence.
Following the appointment of Roman Regelman as head of digital at BNY Mellon in September, chief executive Charles Scharf said that the firm is seeking ways to provide services to its clients and drive dramatically improved quality and efficiency.