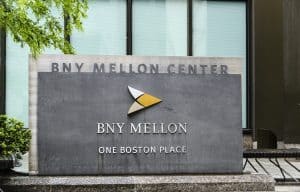 BNY Mellon has appointed PwC's former co-lead of blockchain to head up its own initiatives with distributed ledger technology (DLT), the latest high profile digital appointment for the global custodian.
Subhankar Sinha joins in a newly created role as head of blockchain within BNY Mellon's digital office. At PwC he was the co-founder and co-lead of PwC's blockchain consulting practice in the US.
Sinha will be focused on developing partnerships with start-ups, accelerators, incubators and business partners to drive enterprise innovation and build ecosystems for all of BNY Mellon's blockchain initiatives. Sinha will report to Roman Regelman, BNY Mellon's head of digital, and is based in New York.
"Subhankar has proven himself both as a blockchain thought leader and result-oriented tactician. His addition to our team will build upon existing digital capabilities and help drive new and innovative client solutions," said Regelman.
Sinha joins BNY Mellon from Nabartham, a company he founded to advise other start-ups on strategic partnerships, ecosystem governance and product-market fit for blockchain products.
The hire is the latest big name addition for BNY Mellon as it continues to build out its digital leadership. Last month, the bank added two new leaders for its digital team, responsible for identifying new digital businesses to launch and improving client experiences.
The bank also recruited State Street's former artificial intelligence (AI) and robotics expert, Michael Demissie, in March as an advanced digital solutions leader. He will lead a newly established enterprise-level capability to define BNY Mellon's approach and deployment of AI, robotics, machine learning and blockchain.