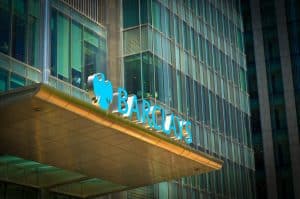 Barclays has announced that former managing director and head of global finance for Europe at Nomura has joined the investment bank to lead its equity capital (ECM) markets business as chairman.
Ken Brown has been appointed chairman of equity capital markets for Europe and the Middle East, Barclays said in a statement, reporting to Tom Johnson who is currently head of equity of capital markets for the same region.
"We are very pleased to welcome Ken to Barclays," Johnson commented. "His appointment further strengthens our bench of talent in ECM, and his expertise will be instrumental as we continue to grow the ECM franchise as part of the broader Europe and Middle East Banking strategy to reinvest in our business and increase fee share."
Brown has over 18 years' experience in financial services, most recently serving as head of global finance EMEA at Nomura where he was responsible for all private-side client financing solutions businesses across fixed income and equities. He departed Nomura in May last year.
Brown has also worked at Lehman Brothers and PwC, and served in senior roles in the execution of equity capital markets transactions for clients, including FEMSA, Carlsberg, International Airlines Group, several large private equity houses, and the Belgian, Spanish and UK governments.
"We are very proud of the momentum in our Europe and Middle East Banking platform and building on our equity business is a key priority for 2019," said Reid Marsh, head of banking for EMEPAC at Barclays. "We remain committed to delivering increased growth and returns and offering the best in class advice and execution to our growing client base."
Earlier this month, Barclays announced the launch of its recently-developed multi-asset electronic and next generation algorithmic trading platforms. The new electronic trading platform, BARX, will cater for equities, fixed income, futures and FX, while its BARX One algo trading platform hosts all algorithmic strategies in a single platform.