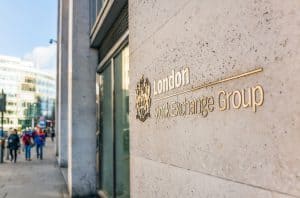 Norway's Oslo Børs and the London Stock Exchange Derivatives Markets (LSEDM) have decided to end their linked derivatives order book partnership after almost 10 years in operation.
The linked order book partnership for Norwegian equity derivatives has been in effect since 2009, allowing members of both exchanges access to Oslo Børs instruments via a common order book. SIX x-clear provides clearing for Oslo Børs members whilst LSEDM members use LSEG's LCH for clearing.
As of June 2019, LSEDM and LCH will exit the partnership, but Oslo Børs will continue to operate the market using the same trading systems at LSE and all clearing activity will be carried out by SIX x-clear.
Oslo Børs members will still be able to trade derivatives with no changes to their trading or clearing arrangements, but LSEDM members will need to sign a membership agreement with Oslo Børs, or a clearing agreement with SIX x-clear, to continue trading the exchange's derivatives.
LSEDM members will continue to have full access to trade Oslo Børs derivatives in the transition period which will end on 21 June 2019.
Those involved in the order book partnership said that following the introduction of EMIR in Europe, the current model of two interoperable clearing houses has required an additional margin to balance the risk. The additional cost as a result of this will end in June 2019 when the order book partnership ends.
In a statement, SIX Group said that with the majority of the market share, and six out of seven market makers already connected through Oslo Børs, it is confident that Oslo Børs will remain the venue of choice for Norwegian equity derivatives. "LSEDM and LCH are committed to working with Oslo Børs and SIX x-clear to ensure an efficient migration of their members during this period," SIX added.