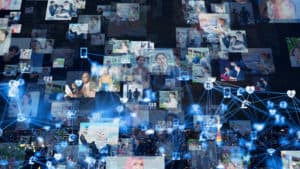 More than half of sell-side firms plan to decrease the number of third-party vendors they use to simplify their post-trade workflows, a report by Acuti and FIS has found.
Of the 59 senior executives at futures commission merchants (FCMs) and derivatives brokers surveyed, 59% said they planned to decrease their number of vendor relationships in post-trade processes to lower costs and achieve straight through processing. 
The study found that a wave of new products coming to market in the last 10 years with offerings tailored to specific workflow segments, such as reconciliations or trade management, has crowded the market and multiplied the numbers of vendors used by participants significantly.
More than half of respondents said they have increased the number of vendors they use in the last five years, creating issues around interoperability and workflow complexities. Furthermore, 85% of respondents stated that integrating vendors into post-trade processes was challenging.
"What this study finds is that fears about concentration risk of vendors are being replaced by a desire to simplify operations and reduce the number of relationships," said Will Mitting, founder and managing director of Acuti.
"The sell-side is increasingly looking to post-trade technology as an enabler of growth rather than a limiting factor. Modernisation of post-trade architectures and the end to the 'bolt-on' approach to upgrades will be a key factor in the next phase of the development of global derivatives markets."
Outside of the third-party vendor market, the post-trade derivatives market more generally is currently undergoing significant evolution. The top ten clearing firms including Goldman Sachs, JP Morgan and UBS recently took part in a strategic investment in FIA Tech, a subsidiary of the Futures Industry Association, to help it innovate the cleared derivatives industry.