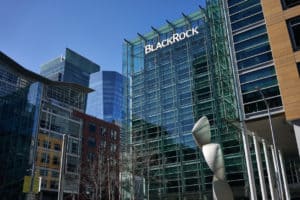 BlackRock has expanded the capabilities of its recently launched Aladdin Climate application with the acquisition and integration of a climate change scenario model by Baringa Partners. 
Baringa Partners' climate change scenario model supports net zero commitments, regulatory reporting, investment and capital allocation strategies, and developing climate risk management capabilities. It currently services clients with $15 trillion in assets under management. Terms of the acquisition were not disclosed.
As part of a long-term partnership with Baringa, the model will be integrated into Aladdin Climate, a software application available via BlackRock's investment operations platform Aladdin that allows investors to quantify climate risk within their portfolios.
The global asset manager launched the climate application through its flagship Aladdin platform in December to fill the gaps for investors looking to build sustainable portfolios.
Alongside the integration, BlackRock and Baringa said they will also be collaborating to set the industry standard for modelling the impacts of climate change and the transitioning to low carbon financial markets.
The pair added that understanding the potential impacts of climate change and a low carbon economy were paramount given the size of the now $2.3 trillion sustainability fund universe.
"Investors and companies are increasingly recognising that climate risk presents investment risk. Through this partnership with Baringa, we are raising the industry bar for climate analytics and risk management tools, so clients can build and customise more sustainable portfolios," said Sudhir Nair, global head of Aladdin Business at BlackRock.
"The integration of Baringa's models and the ongoing collaboration between our firms will enhance Aladdin Climate's capabilities, helping our clients understand transition risks in more sectors and regions than ever before."
BlackRock also expanded the sustainable insights available on Aladdin with the acquisition of a minority stake in data science firm, Clarity AI, in January. The investment will provide Aladdin users with insights on the social and environmental impact of more than 30,000 companies.
"Climate change is the number one challenge and opportunity of our generation," said Colin Preston, global head of climate solutions at Baringa. "The integration of Baringa's Climate Change Scenario Model into BlackRock's Aladdin platform will inform the reallocation of capital across the global economy, accelerating the transition to net zero."