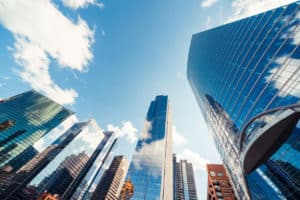 The Australian Securities Exchange (ASX) has appointed Helen Lofthouse as managing director and chief executive officer, effective from 1 August 2022 – marking the first time ASX has had female leadership. Lofthouse currently serves as group executive markets for ASX, having initially joined the firm in 2015 as a member of its executive leadership team.
Before joining ASX, she served as managing director at UBS for close to four years and prior to that, held various senior positions at JP Morgan, where she spent nearly 14 years. Dominic Stevens will continue to serve as CEO until 31 July 2022 and following Lofthouse's promotion, he will continue to advise and assist ASX with its transition until 30 September, after which he intends to retire.
JonesTrading has appointed two new co-heads of prime services to replace current head of the division, Robert Sackett, who is departing for Mirae Asset Management.
Jorge Hendrickson has been appointed as co-head from Opus Fund Services, where he had been the firm's chief revenue officer for almost 10 years. Alongside him, Mark McGoldrick joins from Cowen, where he most recently served as director of its outsourced trading and prime services group for almost seven years.
LCH's head of equities, Alex Krunic, has left the clearing house after just over three years in the role. During his tenure at LCH, Krunic was responsible for driving EquityClear's strategy and managing relationships with clearing members and trading venues.  
For LCH, while not a like-for-like replacement, some of Krunic's responsibilities will fall to Ivan Gilmore, who was named head of cash equities for LCH, Ltd and SA at the end of last year.
Nordic asset manager DNB Asset Management has appointed Eivind Aukrust as its new head of index linked strategies. He joins from Norges Bank Investment Management (NBIM), where he spent the last six and a half years.
Aukrust's most recent role as a portfolio manager at NBIM was his second stint with the firm after serving as a trader there for over six years from 2008-2014. In the interim, he founded Auka Capital and spent a year as a hedge fund manager.
Trading solutions provider Tourmaline Partners has made two key hires in London and Sydney, as part of its expansion of global trading experts. Gareth Pickard joins the firm as senior European equities and derivatives trader, based in London. Meanwhile, James Gleeson comes onboard as a managing director and will focus on business development as well as trading in the APAC region – based in Sydney. The pair bring over 25 years' experience each to the firm, having previously served at BTIG and Vantage Capital Markets, respectively.
Christian Schalke, DWS Group's director of equity trading for EMEA, has left the firm after just over 10 years, according to an update on his social media. Before joining DWS, Schalke spent almost 10 years at investment bank Dresdner Kleinwort Wasserstein in various roles. Later in his career, he spent two and a half years at Morgan Stanley in derivatives sales and nearly three years at MainFirst Bank as head of derivatives sales.
Elsewhere, European agency broker Kepler Cheuvreux has appointed Bobbie Port as its new head of electronic distribution. Port has been promoted to the position after serving at the firm for the last 11 years, most recently as deputy head of execution sales. Prior to that, Port held the position of senior execution sales for just over nine years.
Before joining Kepler, Port held the position of direct market access (DMA) and algo execution sales at Instinet Europe, and also served as senior sales associate and trade support, equities and fixed income at Nasdaq and BNP Paribas, respectively.