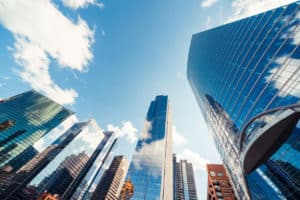 RBC Capital Markets appointed Charles Liber as its new head of equity derivatives flow sales for Continental Europe, based in Paris. Liber joined RBC Capital Markets after a non-compete period of one year. Prior to that, Liber spent nearly five and a half years at Optiver, most recently serving in a derivatives sales position, based in the Amsterdam. Before Optiver, Liber spent a year and a half at Deutsche Bank in a London-based equity derivatives sales role. Earlier in his career, Liber held an equity derivatives and index structuring position at Société Générale as well as a fund derivatives and index structuring role at Exane. RBC stated that Liber's appointment will help expand its European Flow Derivatives client footprint, revenue and market share with its continental client partners.
Former head of platform sales at Citi, Matt Cousens, joined execution algorithm provider BestEx Research as its head of EMEA equities. In his new role, Cousens will be responsible for driving the rollout of BestEx Research's equities execution algorithms for US and Canadian trading to the European customer base as well as their general globalisation. He joined the firm after most recently serving at Citi for two and a half years, responsible for distribution and sales across its cash equities platform. Previously in his career he spent a year and a half at Barclays bank as co-head of electronic trading and head of EMEA equities execution sales and 12 years at Credit Suisse as its co-head of advanced execution services (AES) sales for Europe.
Merchant bank Panmure Gordon selected a former Winterflood Securities individual as its next head of trading. James Perry joined Panmure Gordon as head of trading after spending the best part of 19 years at Winterflood as its head of small cap trading, according to an update on his social media.